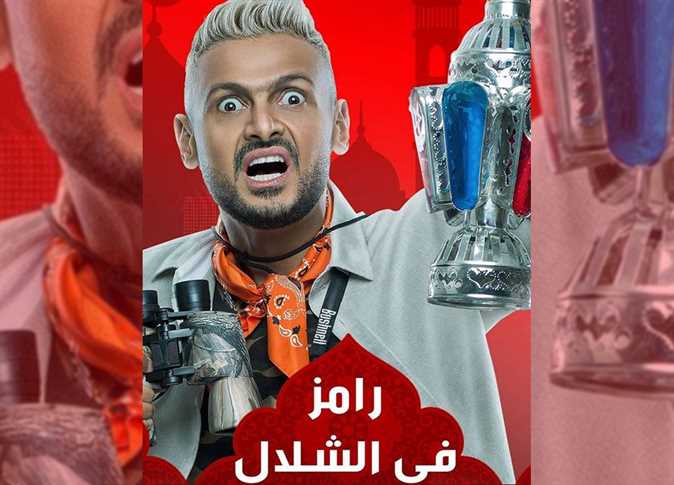 Popular entertainer Ramez Galal's latest show, "Ramez Fe al-Shalal" (Ramez in the Falls), might be suspended for not getting the proper legal permission to be aired.
The Culture Ministry's head of Censorship of Artistic Works Khaled Abdul Gelil officially requested Makram Mohamed Ahmed, Chairman of Egypt's Supreme Council for Media, to take immediate action against channels screening Ramadan TV programs and series without permission, adding that Galal's show did not get permission.
The Censorship of Artistic Works declared that it has addressed 12 channels including Al- Hayah, Sada Elbalad, Al-Mehwar, MBC Misr, CBC and more, warning them from screening any program or series without getting prior approval.
Galal has been presenting prank shows every Ramadan for more than seven years, which earned him wide popularity for imposing risky conditions on his guests, among whom are prominent celebrities and public figures.
His pranks have been heavily criticized for being dangerous and violating his guests' privacy, besides the complaints of insults displayed in the show. Despite this, millions of Egyptians would enthusiastically await his show during Iftar hour.
Raising the bar for terrifying guest stars every year, Galal this year is taking them on a traumatic trip in Indonesia on a sailing boat claiming a false technical problem in the middle of the ocean. The celebrity will then swim to the shore where they will be surprised by a gorilla waiting for them.
The first episode of "Ramez Fe Elshalal" featured prominent Egyptian belly dancer and actor Fifi Abdou.
In past years, he pranked renowned celebrities including Shah Rukh Khan and Paris Hilton.