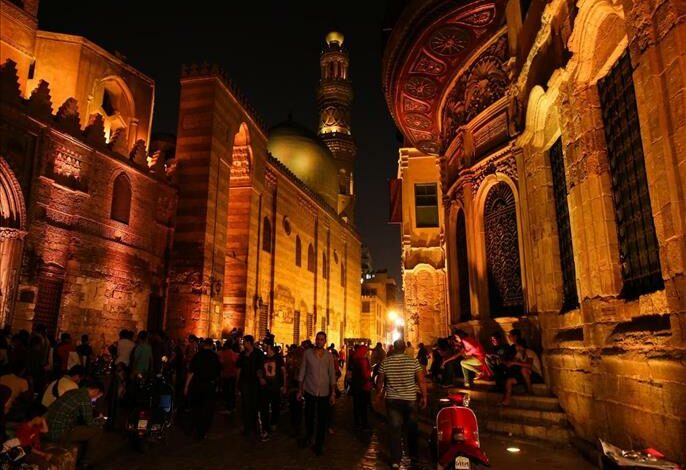 The holy month of Ramadan in Fatimid Cairo is known for its joy and a special atmosphere.
If you want to experience the Ramadan atmosphere in the heart of Fatimid Cairo, with the highlights being the Tanoura performances and religious chanting, we advise you to visit the Rabaa Cultural Center on al-Moez Street.
The quarter offers Iftar and Suhoor meals in the heart of Fatimid Cairo at reasonable prices.
It also offers an entertainment program that includes a Tanoura show, a folklore band and religious chanting at the time of Suhoor.
The Rabaa Cultural Center is located at Haret al-Sananiri, off al-Moez Street.
Visitors can perform Tarawih prayers in a group of ancient and heritage mosques such as al-Hakim Mosque or al-Hussein Mosque, and visit Khan al-Khalili to enjoy artistic events.
At the end of the day, you can choose to eat Suhoor at a variety of restaurants suitable for all classes and at reasonable prices.