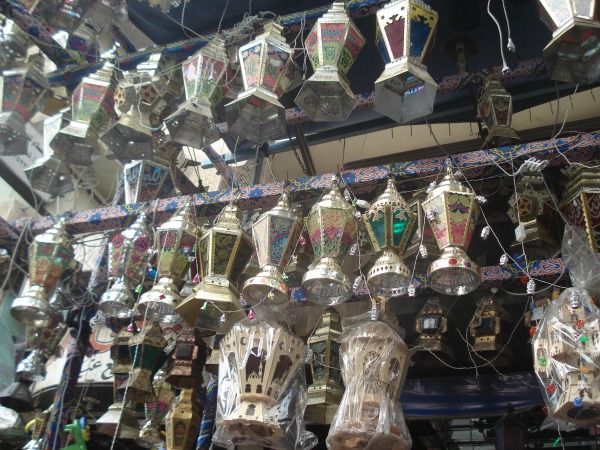 The prices of locally-made Ramadan lanterns rose by 60 percent compared to last year, Chairman of the Toys Division in the Cairo Chamber of Commerce Barakat Safa said.
Safa attributed in a statement to state-run news outlet MENA that the cost of production is now higher due to the increase in the prices of raw plastic, iron, lamps and wires.
He pointed out that the lanterns manufactured locally dominates about 80 percent of the Egyptian market.
Safa called on the concerned authorities to pay attention to the promotion of small sized industries, pointing out that increased supply will lead to the reduction of prices.
For imported lanterns, Safa explained that in April 2015, Resolution No. 232 was issued to stop the import of lanterns from elsewhere.
Therefore, the imported lanterns currently sold on the market date back to prior to the decision, he added.
He pointed out that imported lanterns make up only 20 percent of the market.
The import ban prompted local manufacturers to develop their industry to attract a larger segment of customers. They replaced iron-made lanterns with light wood or plastic ones that range between LE27 to LE55, instead of LE50 to LE500 for heavy iron lanterns. Wood lanterns range between LE19 to LE150 depending on the size, Safa said.
Another type are the lanterns made of beads, crystals or gemstones which cost between LE45 to LE140 depending on the size, said Safa.
The prices of lanterns made of colorful fabrics range between LE20 and LE100, he added.
New iron-forged metal lanterns made of were introduced into market this year, copying lanterns that were imported from China before the ban. These prices range between LE 60 to LE200 depending on the size, Safa mentioned.
The lanterns were first launched on the market in the month of Rajab (the seventh month of the Islamic calender), but customer turnout is still weak, said Safa.
Edited translation from Al-Masry Al-Youm