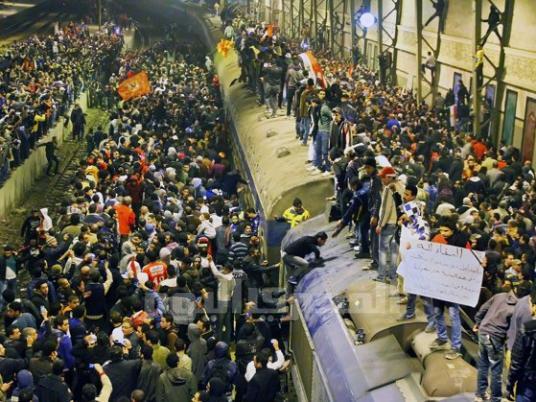 The Egyptian Railway Authority needs urgent help from state agencies to save the railway lines, said authority head Hany Hegab on Thursday. Demonstrations and sit-ins on train tracks cost the railway authority over LE726 million since the 25 January revolution, he claimed.
Hejab told Al-Masry Al-Youm that there have been over 870 cases of cutting the train lines over the past 18 months, an all-time record since the railway authority was established in 1854. Upper Egypt has been the most affected by these incidents.
Close to 5,000 trains have been halted by demonstrators during this period, affecting 1.8 million passengers.
Starting in January 2011, protesters frequently took their demonstrations to the train tracks in attempts to force the authorities to comply with their demands. In 2012, railway workers have held sit-ins on the tracks to protest low wages and poor working conditions.
Edited translation from Al-Masry Al-Youm