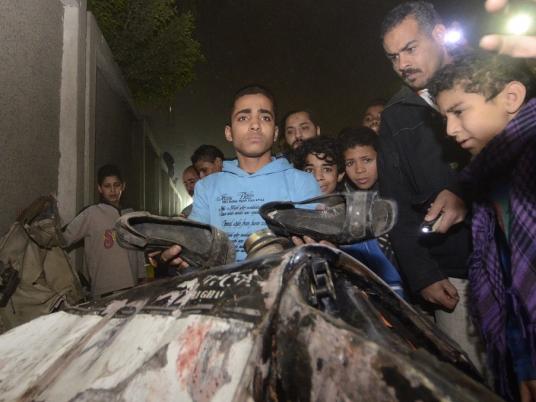 Giza prosecutors ordered Sunday the detention of a railway traffic operator for four days pending investigation over the Ayyat train collision, which killed seven people and injured three others.
A train in Ayyat, Giza, ran over a pick-up vehicle on Sunday killing seven people, including a woman and her two sons and injuring three others, including the pick-up driver.
The detained worker, who is manually responsible for managing the railway signals, was accused of endangering the lives of citizens and the unintentional injury and killing of others.
Giza Governor Kamal al-Daly has decided to disburse compensation to the families of the victims.
Daly said he has ordered that the families of the people who perished in the accident be given LE5,000 each, while the families of those who were injured will receive LE2,000 each, adding that such compensations will be paid by the governorate, in addition to compensation that will be paid by the Social Solidarity Ministry.
The accident took place when the truck driver passed through the crossing, which was open while the train was passing, according to investigations. The driver of the pick-up will be interrogated after his condition improves.
The injured were transferred to Qasr al-Ainy Hospital due to the seriousness of the injuries. Two cases were placed in the intensive care unit.
The arrested worker escaped following the incident and hid amongst the farmland. He was arrested after residents guided the police to his place, according to investigations.
The worker did not close the road or give a warning sign to cars causing the pick-up driver to cross the railway bar as the train was coming at a speed of over 60 km per hour, according to investigations.
Edited translation from Al-Masry Al-Youm