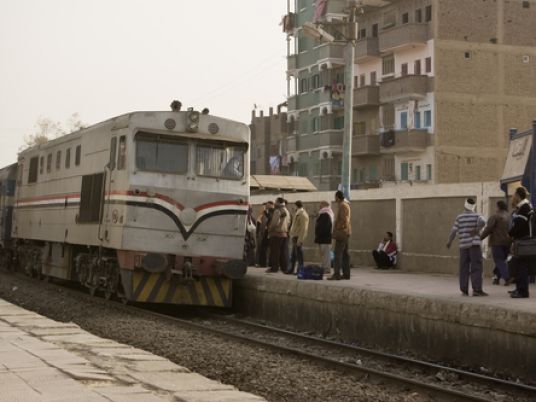 The Cabinet's Information and Decision Support Center announced on Wednesday a decline in revenues for Egypt's railway system by 34.2 percent from January to October 2013.
Total revenues amounted to LE559 million compared to LE 849.9 million during the same period in 2012.
The decline was mainly caused by the halting of train traffic following the dispersal of the Rabaa and Nahda sit-ins from mid-August until 23 October.
Cargo revenue also decreased during the first ten months of 2013 by 9.7 percent, reaching LE111.9 million, compared to LE123.9 million during the same period in 2012.
The total number of passengers was down by 17.4 percent, from 194.4 million to 160.5 million, according to IDSC.
Cargo also decreased from January-October 2013 by 21.3 percent reaching 841.6 million tons/KM compared to 1,069.9 million tons/KM in 2012.
Air cargo saw an increase of 17.2 percent in September 2013, reaching 21,800 tons compared to 18,600 tons in August 2013.
Annually, however, proceeds declined by 2.7 percent compared to 22,400 tons in September 2012.
Edited translation from MENA