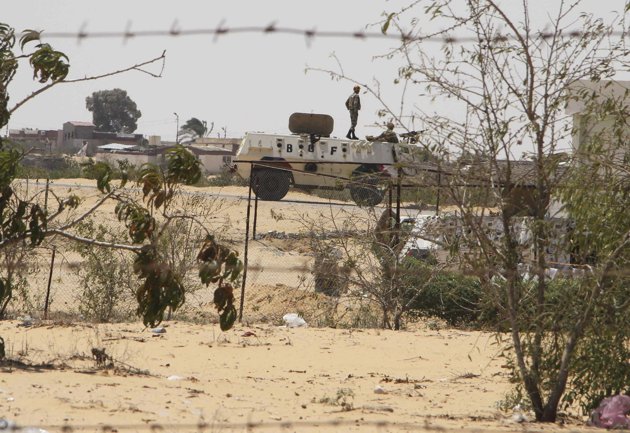 The number of victims in a car bomb explosion in front of a military intelligence facility in Rafah on Wednesday has risen to six, according to military spokesperson Ahmed Mohamed Ali, with another 17 soldiers and civilians injured in the blast.
Authorities claimed "terrorists" attacked the security building in Rafah using two vehicles loaded with explosives.
"Terrorist elements launched a treacherous attack using two vehicles loaded with huge amounts of explosives," Ali posted on Facebook on Wednesday. "They targeted security in Rafah, North Sinai."
Seven civilians, including three women, were wounded in the blast, Ali added. Nearby buildings were also damaged.
An official military source earlier told Al-Masry Al-Youm that five people had died in the attack, with others suffering from serious and minor injuries.
All casualties were rushed to the military hospital in Arish, the source told Al-Masry Al-Youm.
The Palestinian director of the Rafah crossing meanwhile confirmed Egyptian authorities had closed the crossing in both directions until further notice because of a "deterioration in the security situation in Sinai."
Edited translation from Al-Masry Al-Youm