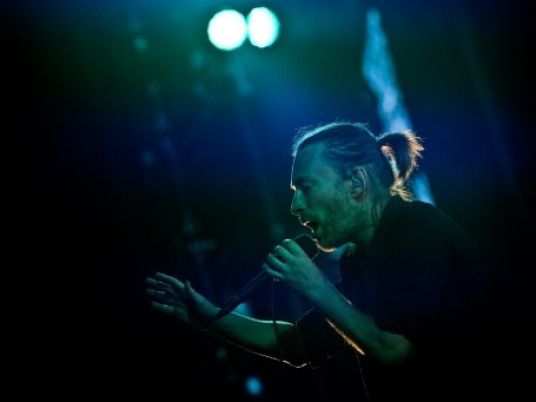 Art-house rockers Radiohead offered a Christmas surprise Friday — a new song, initially intended for the latest James Bond film.
The British band, which has not released an album since 2011 amid persistent speculation about new recordings, said it had been asked to write the theme for "Spectre," the latest installment in the series about the dashing secret agent.
"It didn't work out, but became something of our own, which we love very much," Radiohead wrote on its website.
"As the year closes we thought you might like to hear it," Radiohead said, offering Christmas greetings and releasing the track free of charge.
The song, simply entitled "Spectre," strikes a balance by staying broadly in style with Radiohead's recent output, which has been increasingly experimental in form while keeping the structure of a pop song.
The song opens in frequent Radiohead fashion with a series of minor chords on a piano but with a backdrop of strings and synthesizers.
The lyricism relates more to the song's title than Bond action themes, with frontman Thom Yorke opening in his trademark falsetto, "I'm lost / I'm a ghost / Dispossessed."
While Radiohead did not explain why the song was not used, the filmmakers eventually chose a young British singing sensation, Sam Smith, for the theme of "Spectre," which was released in October.
Smith's track, "Writing's On the Wall," is also in a minor key. It became the first Bond theme song to reach number one on the British singles charts.
News of the previously unknown Radiohead track will renew speculation on how far along the band has moved on a long-awaited ninth album.
Guitarist Jonny Greenwood revealed in interviews in mid-2015 that the band was back in the studio, but gave few details on the project.
Radiohead members have been busy with side projects, with Yorke last year releasing his second solo album, "Tomorrow's Modern Boxes" — an innovative work dominated by electronic rifts and reflections on the role of the individual in modern society.