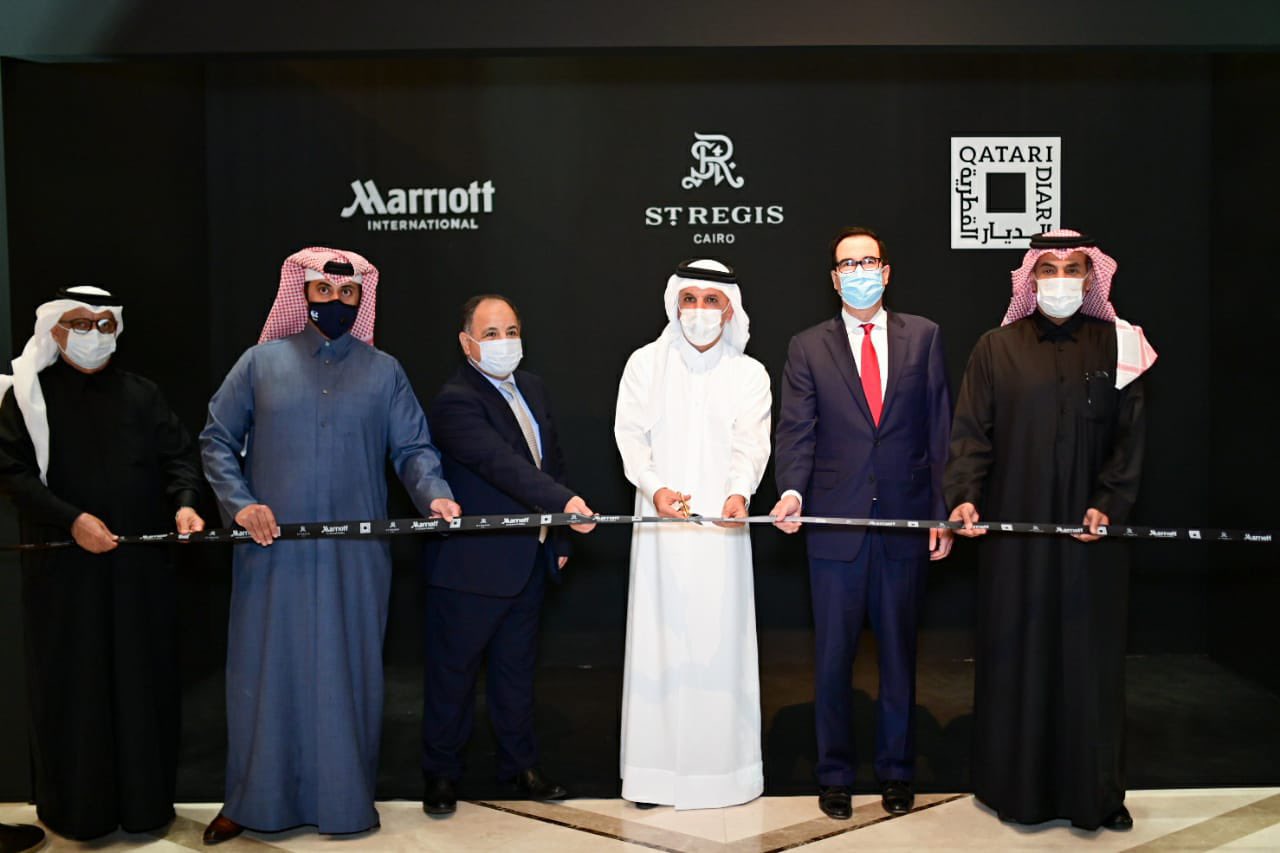 On Tuesday, Qatari Finance Minister Ali Sharif Al-Emadi inaugurated the new St. Regis hotel in Cairo, owned by state-run Qatari Diar real estate company.
The inauguration was attended by Egyptian Finance Minister Mohamed Maait and US Treasury Secretary Steven Mnuchin.
"The State of Qatar, by investing in this project, confirms its commitment to supporting Egypt's tourism sector and its vital role in economic development and job creation," Emadi said.
He added that this project represents a new addition to the already-present Qatari investments in Egypt, which exceed five billion dollars.
CEO of Qatari Diar, Abdullah bin Hamad Al-Attiyah, said that the project will provide about 440 permanent jobs in the hotel and its attached facilities, and this number is expected to increase to 1,000 jobs, 95 percent of which will be held by Egyptian workers.
Emadi is the first official to travel directly from Doha to Cairo since the onset of a diplomatic dispute between Qatar and Egypt, Saudi Arabia, the UAE, and Bahrain in June 2017. Following US and Kuwait-brokered talks, Leaders from the countries signed a landmark agreement to end the dispute on Tuesday during the Gulf Cooperation Council's 41st summit.
Following agreements to reconcile, Qatari Diar was able to obtain an operating license after waiting more than six years.
The St. Regis Hotel is located on  the Nile Corniche in Cairo, resting between the Egyptian Museum and the Arab League building.
The project's investments amount to more than US$ 1.3 billion, and it includes two towers and 515 rooms, with a total area of 9,360 square meters.