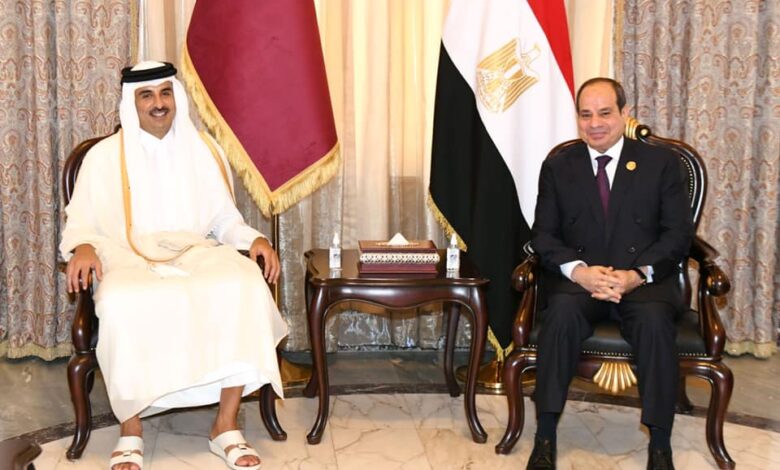 The Qatari Emiri Diwan announced that the Emir of Qatar, Tamim bin Hamad, will make an official visit to Cairo on Friday to meet with Egyptian President Abdel Fattah al-Sisi for the first time in seven years.
The Emir of Qatar arrives in Cairo, Friday evening coming from Rwanda, after he participated in the Commonwealth Heads of Government Conference.
A diplomatic source confirmed that bin Hamad will start an official visit to Cairo Friday to meet with Sisi to discuss bilateral relations between the two countries.
This is the first visit by the Emir of Qatar to Cairo in seven years, as his last visit was in 2015 to Sharm el-Sheikh to participate in the Arab Summit.
A diplomatic source said the visit of the Emir of Qatar to Egypt will extend to Friday and Saturday, explaining that it aims at full normalization of relations, in addition to signing economic agreements and pumping Qatari investments into Egypt – especially in the field of energy.
The source confirmed that a joint Egyptian-Qatari business council will be launched, which will consist of businessmen who will work to strengthen economic relations and investment and trade between the two countries.
Over the past months, Egyptian-Qatari relations have witnessed many developments, since the signing of the statement of the Al Ula summit in Saudi Arabia in 2021, to complete the Arab-Gulf reconciliation with Qatar.