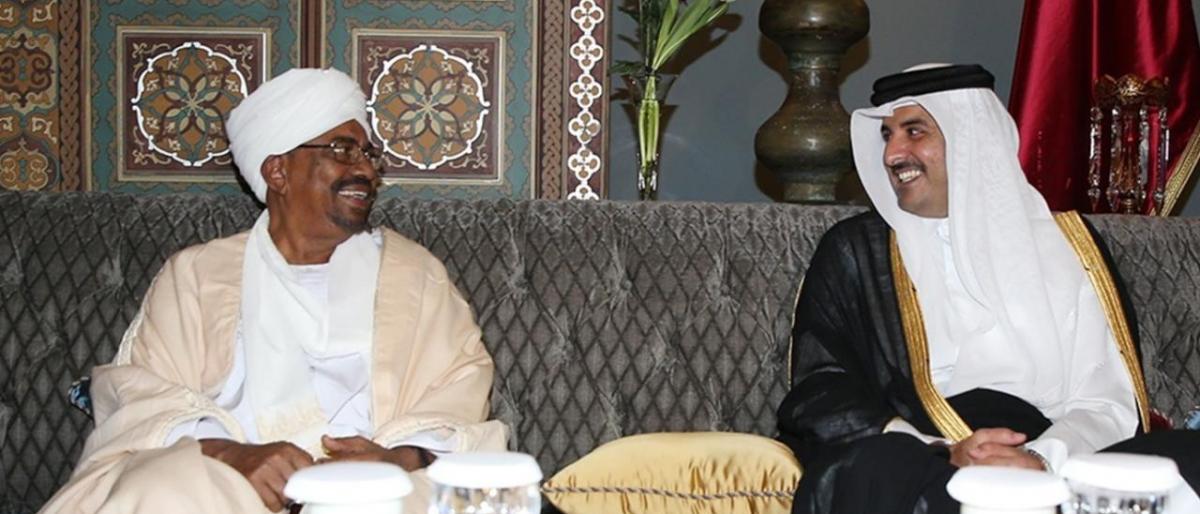 DOHA (Reuters) – The ruler of Qatar offered support for Sudan's "unity and stability" on Wednesday at a meeting with President Omar al-Bashir on his first foreign visit in more than a month of protests against him, a statement said.
The tiny but wealthy Gulf state vies with regional rivals for influence in Sudan, strategic in part for its access to the Red Sea, and last year agreed a $4 billion deal to jointly develop Suakin port.
But no new financial assistance was announced on Wednesday.
Bashir arrived in Qatar on Tuesday as protests raged at home. Anger at inflation and shortages has coalesced into calls for an end to his 30-year rule.
"President Bashir briefed the Emir on the latest updates regarding the situation and challenges facing the country," said a statement from the court of Qatar's Emir Sheikh Tamim bin Hamad Al Thani.
"The Emir affirmed Qatar's firm stance on Sudan's unity and stability, and they discussed the latest developments in the Darfur peace process."
Bashir has blamed the unrest on foreign "agents" and rebels from the western region of Darfur.
Qatar was among the first countries to express support after protests broke out on Dec. 19, with Sheikh Tamim calling Bashir to offer "all that was necessary," according to Sudan.
The official death toll from the unrest stands at 26, including two security personnel.
Rights groups say at least 40 have died.
Egypt, Saudi Arabia, the United Arab Emirates and Bahrain initiated a diplomatic boycott against Qatar in May 2017.
In June 2017, the four nations imposed sanctions on Qatar, cutting diplomatic and travel ties, after accusing the country of supporting the Muslim Brotherhood, fostering terrorism in the region, and allying with their regional foe Iran – all of which Qatar denied.
The nations then gave Qatar 10 days to comply with a list of 13 demands, including the closure of the Al-Jazeera international TV network, severing links with Iran, the closure of a Turkish military base on Qatari soil, and severing links with Hamas and the Muslim Brotherhood.
Additional reporting by Al-Masry Al-Youm