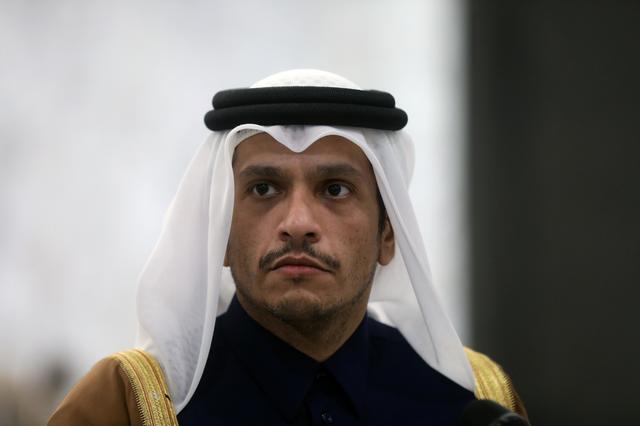 Qatari Foreign Minister Mohammed bin Abdulrahman bin Jassim Al Thani held phone talks with his Egyptian counterpart Sameh Shoukry to discuss developments in the Palestinian situation following Israel's military escalation.
"The Deputy Prime Minister and Foreign Minister of Qatar made a phone call with the Foreign Minister of the Arab Republic of Egypt, during which they reviewed bilateral cooperation relations and the developments of the situation in Palestine," a statement by the Qatar News Agency read.
Shoukry earlier on Sunday announced an emergency session to be held by the UN Security Council regarding the recent escalation of the Palestinian-Israeli conflict, which began with what he described as a systematic process of displacement that took place in the Sheikh Jarrah neighborhood in Jerusalem.
He stressed that peace in the Middle East cannot be achieved without a just solution to the Palestinian cause.
AP news reported that Israeli warplanes launched a new series of heavy attacks at several locations in Gaza City early Monday, hours after Israeli Prime Minister Benjamin Netanyahu signaled the fourth war with Gaza's Hamas rulers would continue.
"Explosions rocked the city from north to south for 10 minutes in an attack that was heavier, on a wider area and lasted longer than a series of air raids 24 hours earlier in which 42 Palestinians were killed — the deadliest single attack in the latest round of violence between Israel and the Hamas militant group that rules Gaza. The earlier Israeli airstrikes flattened three buildings," it wrote.