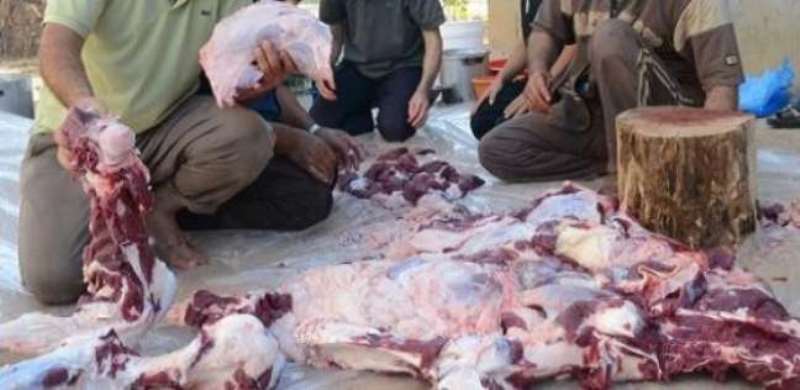 Governor of Qalyubiya Alaa Marzouk stated on Sunday that the governorate has imposed fines on persons involved in beheading sacrifices in the streets and/or throwing the sacrifice's remnants in the street.
Marzouk clarified that the governorate has 30 slaughterhouses distributed throughout all cities of the governorate and supervised by veterinarians and local units.
He asserted that the "governorate's slaughterhouses are open during Eid al-Adha and offers services free of charge for people carrying out sacrifices," and warned against "beheading the sacrifices of Eid al-Adha in streets and squares."
Marzouk reviewed efforts of non-governmental organizations to support the neediest families during Eid al-Adha, notably in the fields of improving their standards of living in villages and poor areas.
Marzouk asked the Directorate of Veterinary Medicine to supervise the support initiatives and offer facilities that guarantee delivery of support to beneficiaries in villages and poor areas.