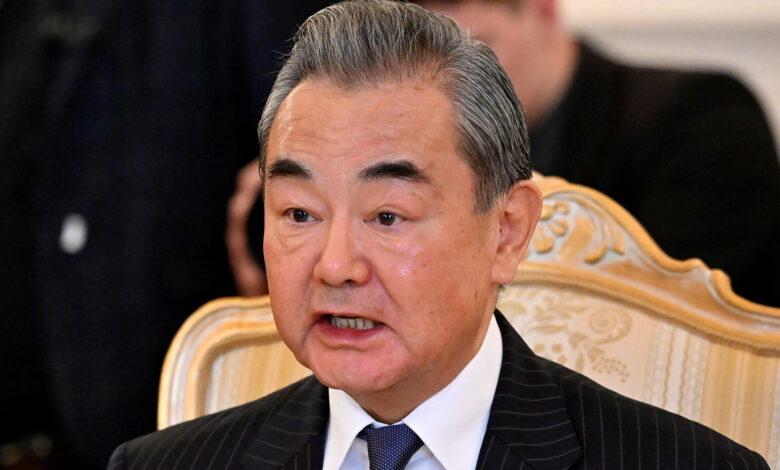 Vladimir Putin is due to meet top Chinese diplomat Wang Yi in the Kremlin in the coming hours, the Russian president's spokesman Dmitry Peskov said Wednesday.
Wang Yi has already met the head of Russia's Security Council, Nikolai Patrushev, and Russian Foreign Minister Sergey Lavrov.
The sit-down with Putin is expected to start around 2 p.m. local time (6 a.m. ET).
It comes on the heels of Putin's speech to the Federal Assembly, in which he pulled out of a key nuclear pact and signaled no end to fighting in Ukraine.
Some context: While China says it is neutral over the Ukraine conflict, it has not condemned Russia's invasion and has expanded trade with its neighbor. The US and its allies are watching Chinese and Russian relations closely. When US Secretary of State Antony Blinken met Wang, he warned of "consequences" if China increases its support for Russia's war effort.