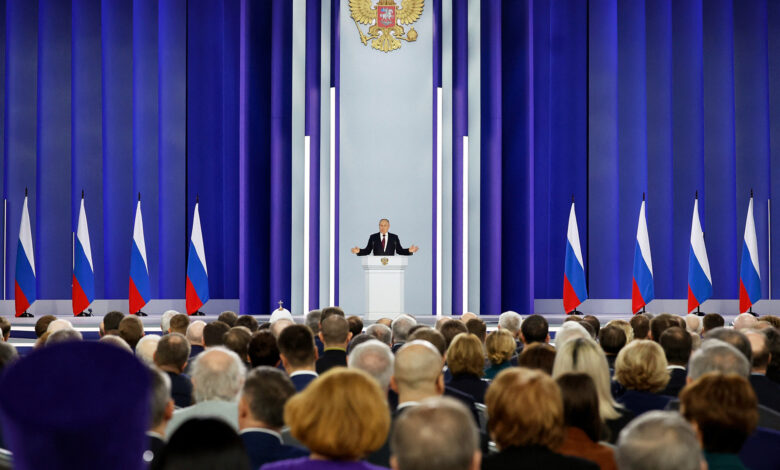 Russian President Vladimir Putin has long cast himself as a defender of traditional values, and Tuesday's state of the union speech is no exception.
In an extended digression, Putin warned that Russians face an existential threat from what he described as corrupt Western values.
"The West declares that perversions including pedophilia, are part of the norm, destroys its values, calls on priests to bless same-sex marriages," he said.
Putin added that the state shouldn't meddle in private life, but added that a family "is the union of a man and a woman."
Under Putin, the Russian government has expanded anti-LGBTQ laws.