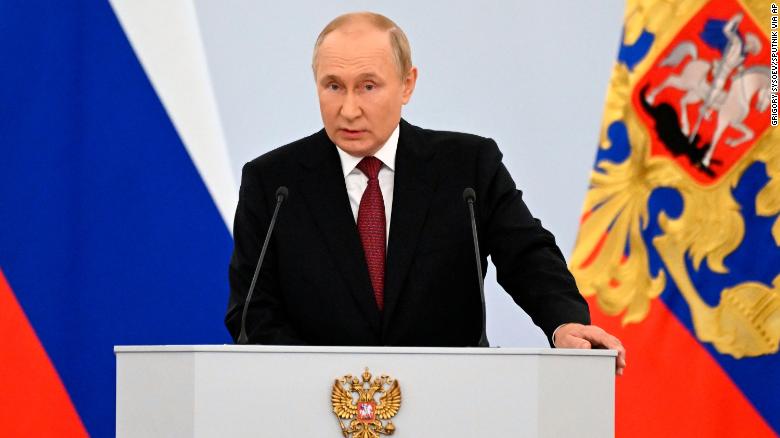 Russian President Vladimir Putin has designated "acting heads" of four illegally annexed Ukrainian regions, according to Russian state news agency TASS.
The four newly appointed leaders will govern until official heads for the regions are elected in accordance with Russian law, TASS reported Wednesday.
All four acting heads are the same officials who led the regions under Russian occupation before Putin signed into law the annexation documents, which are in violation of international law.
Denis Pushilin became acting head of the Donetsk People's Republic (DPR) and Leonid Pasechnik is now acting head of the Luhansk People's Republic (LPR), according to TASS. Yevgeny Balitsky will be the acting governor in the Zaporizhzhia region, and Vladimir Saldo is now the acting governor in the Kherson region.
The four officials signed the so-called treaties on the accession of the four respective regions into Russia on September 30 during a ceremony in the Kremlin.