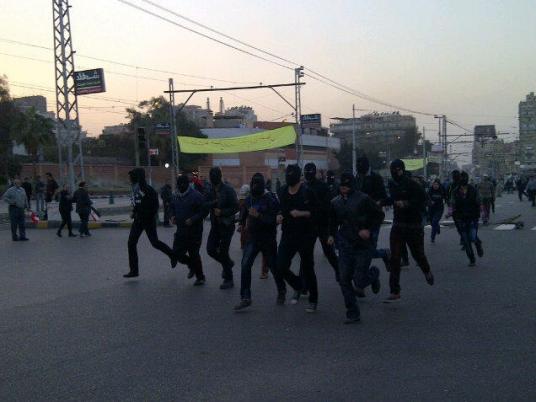 Public Prosecution spokesperson Mostafa Dowidar told the Turkish Anadolu news agency that his office would soon summon leaders of the masked group that call themselves the Black Bloc over charges of violence and vandalism.
"There is information enough gathered by several bodies, including the General Intelligence Services and the National Security Agency, to indict them," he said.
Eighteen suspects that are allegedly members of the group were arrested by authorities on 31 January.
The Black Bloc is a largely unknown group of masked protesters that first appeared at demonstrations marking the second anniversary of the 25 January revolution a few months ago.
On 29 January, Prosecutor General Talaat Abdallah ordered police and members of the Armed Forces to arrest anyone suspected of being involved in the group.
State-run news agency MENA reported that Hassan Yassin, a spokesman and head of the Public Prosecution's technical office, claimed investigators have proof the Black Bloc is carrying out "terrorist activities."
However, he did not reveal evidence of his claims.
Edited translation from Al-Masry Al-Youm