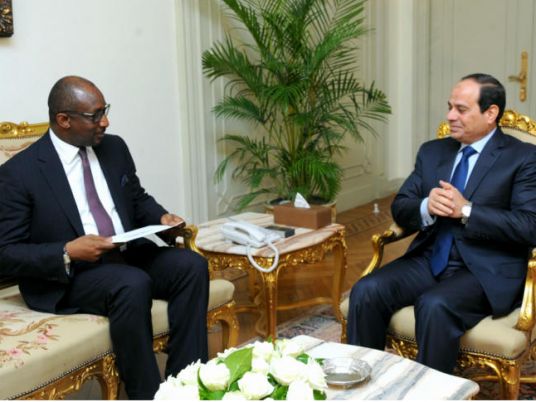 Public figures and representatives of political parties and civil society institutions have signed the "National Alignment" document which backs the policies and strategies of the regime represented by President Abdel Fattah al-Sisi, particularly regarding his negotiations with Sudan and Ethiopia.
Signatories of the document stressed the need to maintain and protect the historical rights of the Egyptian people with regards to the Nile water, especially considering the large population that requires an increase, rather than a decrease, in Egypt's share of the Nile. The document does emphasize, however, the right of African neighbors and Nile Basin countries to develop and invest in accordance with the "do not harm" principle.
Signatories include, among others, Kamal Helbawy, a member of the National Council for Human Rights, Yehia Qalash, the Journalists' Syndicate chairman, Abdel Gelil Mostafa, a former member of the 50-member constituent assembly to draft the Constitution, Mohamed Anwar al-Sadat, president of the Reform and Development Party, Ahmed Derag, a spokesperson for the 25-30 Coalition, Fouad Badrawy, a member of the Wafd Party's supreme body and Mohamed al-Ashqar, the former coordinator of the Kefaya movement.
Edited translation from Al-Masry Al-Youm