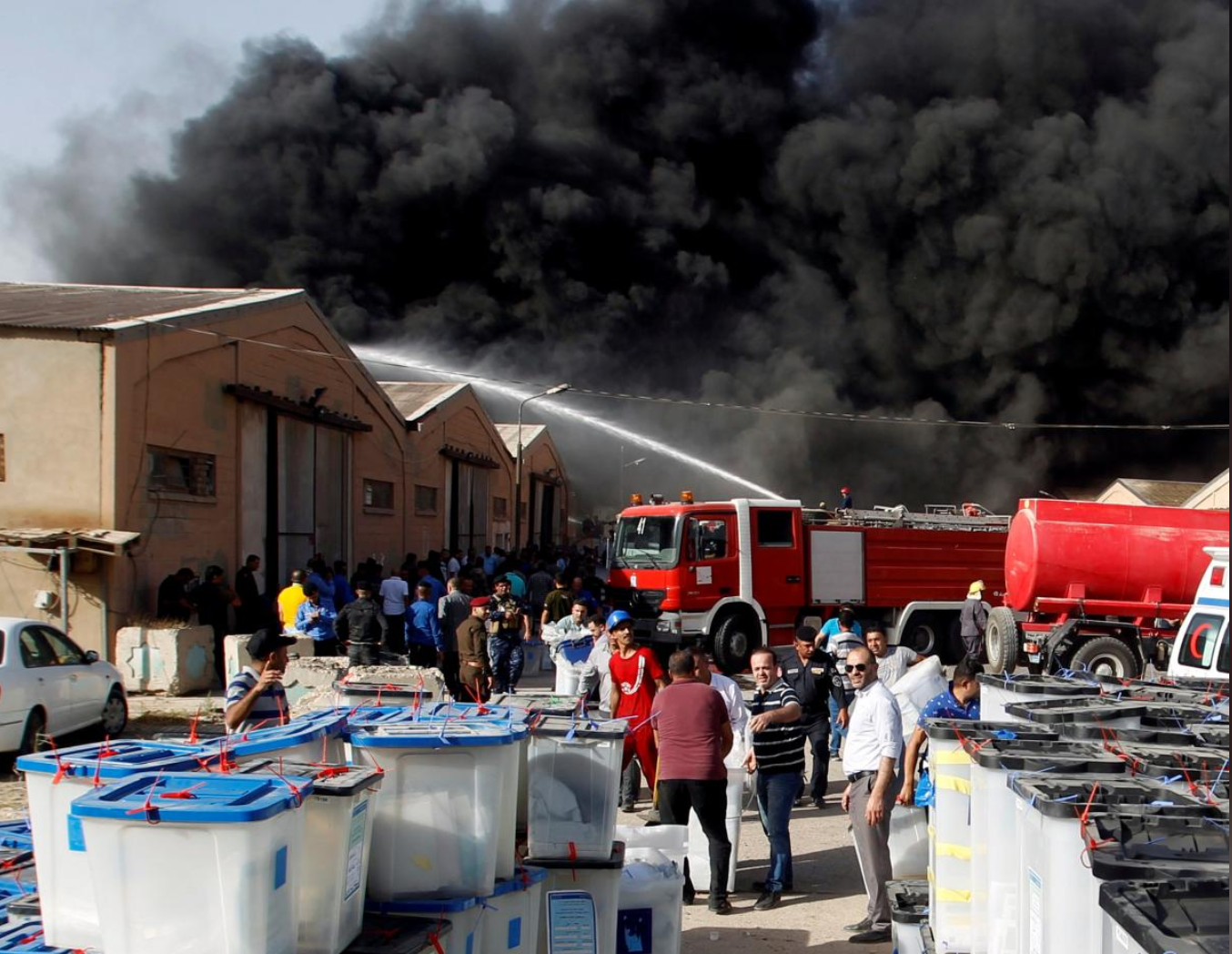 SULAIMANIYA/ERBIL, Iraq (Reuters) – Violent protests in the Iraqi city of Basra have all but ended US-backed Prime Minister Haider al-Abadi's chances of winning a second term and shattered Washington's hopes of shaping the next government.
Fifteen people have been killed protesting against power cuts, polluted water, poor services and perceived corruption in Iraq's second city, many of them in clashes with security forces.
Political allies and leaders of the religious establishment blame Abadi for the turmoil, putting an alliance he has formed with populist cleric Moqtada al-Sadr under threat.
The alliance with Sadr, whose Saeroon bloc finished first in an election in May but has been unable to form a government, offered Abadi his best chance of remaining prime minister.
But Sadr has condemned Abadi's management of the Basra crisis and is in advanced talks with the Fatih coalition, led by popular Iranian-backed Shi'ite militia commander Hadi al-Amiri, to form a new alliance, sources close to the talks told Reuters.
A deal between Fatih and Saeroon could give Iran, a US enemy, a chance of gaining more leverage in Iraq, its most important Arab neighbor.
"Talks between Fatih and Saeroon are serious and could lead to a breakthrough in the political crisis soon," said lawmaker Razzaq al-Haidari, a member of Amiri's Badr Organisation.
The two sides are still negotiating details, the sources said. But one senior source in Fatih said a compromise had been agreed under which both would withdraw their leading candidates for the premiership.
"That's what we (Saeroun and Fatih) agreed on, so Amiri has withdrawn his candidacy. And we agreed that Abadi isn't eligible for a second term," the source said.