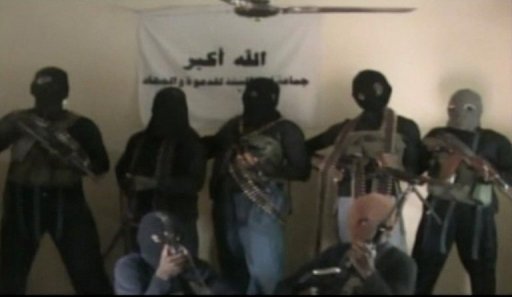 Protesters gathered in Nigeria's main cities on Monday and fires were set on a road in the economic capital Lagos as the country embarked on a nationwide strike over soaring fuel prices.
Police guarded major roads with a massive security deployment in place and there were concerns over whether tensions could escalate after last week's protests became volatile, with authorities accused of killing a demonstrator.
The country, Africa's most populous nation and largest oil producer, is also on edge over spiralling violence blamed on Islamist group Boko Haram, with most of its attacks carried out in the country's northeast.
About 300 protesters gathered at a union office in Lagos chanting anti-government slogans ahead of a march while tires were burned on a road. More than 1,000 gathered at another point in the city.
The usually chaotic streets of Lagos were empty apart from gathering protesters as many people appeared to be observing the strike early in the day.
"All we want is for our voices to be heard," said John Kolawole, the secretary general for the Trade Union Congress who was among those gathering in Lagos.
Demonstrations over a government move to end fuel subsidies on 1 January, which caused petrol prices to more than double, were planned in various parts of the country, including Kano, the north's largest city, and the capital Abuja.
Protests last week saw police fire tear gas and face accusations of using excessive force to disperse demonstrators.
A union also accused police of shooting dead a demonstrator last week, but authorities denied the charge, saying he was killed by a mob.
The country's House of Representatives held an emergency session on Sunday and approved a measure calling on the government to reinstate fuel subsidies to allow for further consultations on the issue.
Economists say removing fuel subsidies is vital for the country to improve its woefully inadequate infrastructure and ease pressure on its foreign reserves.
The government says it spent more than US$8 billion on subsidies in 2011.
But Nigerians view the subsidies as their only benefit from the nation's oil wealth and lack any real trust in government after years of deeply rooted corruption.