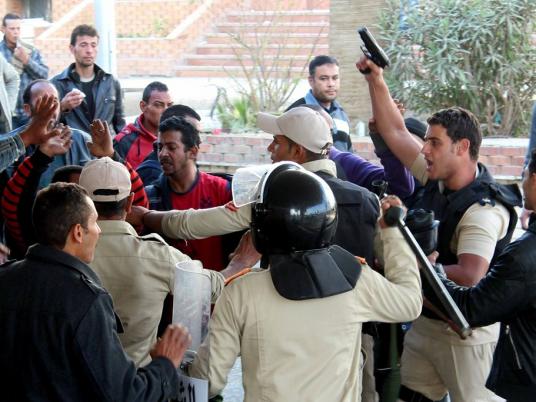 Protesters gathering on train tracks in Sohag brought rail traffic to a halt Tuesday, National Railways Authority President Hussein Zakaria told state-run MENA news agency.
They were demanding increased security and police action in the wake of several kidnappings in the city, Al-Masry Al-Youm reported.
In Suez, 300 people on Tuesday blocked the Cairo-Suez Road over security failures. They say masked men killed the manager of the Suez Oil Processing Company Monday as they tried to steal his car.
Suez Security Director Adel Refaat said he had ordered increased street patrols.
Many blame the lack of security and police presence for a wave of violent crime since the onset of the 2011 revolution.