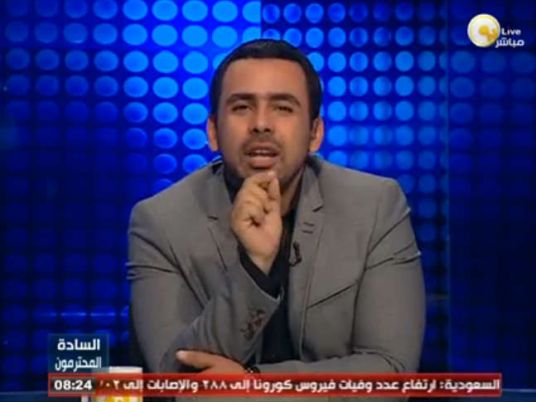 Public prosecutors on Wednesday summoned TV host Youssef al-Husseiny for interrogation over insulting Justice Minister Ahmed al-Zend on OnTV channel.
The prosecutors summoned Husseiny for interrogation on March 2.
Husseiny attacked Zend in three episodes of a program he hosts on the privately-owned OnTV channel. Zend filed three claims against Husseiny accusing him of defamation.
In the first episode, Al-Shorouk quoted Husseiny as saying: "We do not know who appointed Zend as a minister of justice. Sisi's problem is that he appointed him."
In the second episode, Husseiny said he obtained documents which proved Zend was corrupt and that he has illegally seized lands.
In the third episode, Husseiny commented on Zend's statement that the Egyptian citizen can live on LE2 a day saying: "You better shut up."
Although Husseiny had voted for Sisi, he says that does not mean Sisi is above criticism. He holds Sisi responsible for the government's failures. "In a presidential system, the president is responsible, not parliament," he said in an earlier statement in July 2015.