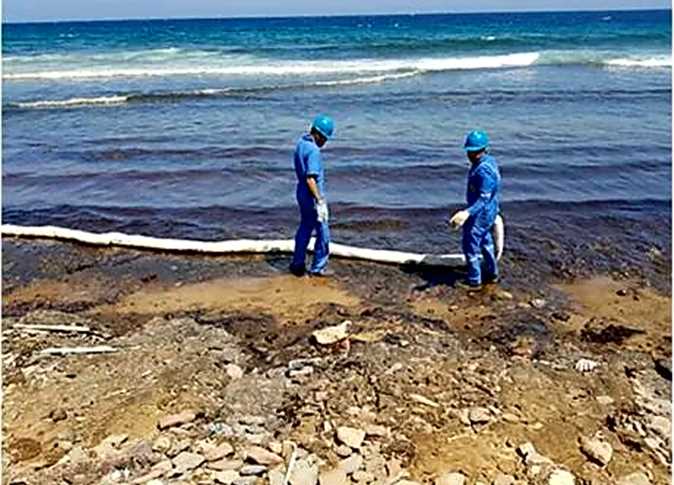 Red Sea prosecutors on Sunday are investigating an oil spill in the Jebel al-Zayt coast, north of the Red Sea, after being notified by officials of the regional branch of Hurghada's Environmental Affairs Agency.
According to the notification, the Jebel al-Zayt coast has been contaminated with oil spills across an area of three km, brought on by a leakage of crude oil from Soco company.
The spills could not be controlled due to bad weather, with speedy winds and high waves. The company used rubber barriers to contain the oil, but lost control due to the poor weather.
The company used a dispersion without obtaining the approval of the Environmental Affairs Agency to fragment the oil spill, according to the notification.
The Ministry of Environment in the Red Sea conducted a coastal survey of about eight kilometers to the beach facing the polluted area. It then formed a committee to determine any harm to the marine environment.
Edited translation from Al-Masry Al-Youm