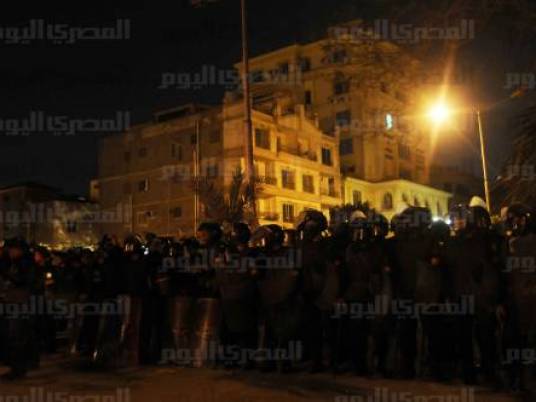 The South Cairo Prosecution, which is investigating the killing of demonstrators outside the Muslim Brotherhood's Guidance Bureau in Moqattam, has requested to see an official report on the incident.
Prosecutors have requested the National Security Bureau report to ascertain the potential involvement of Supreme Guide Mohamed Badie and his deputy, Kairat al-Shater, in the killing of demonstrators outside the Brotherhood headquarters in south-east Cairo in the early hours of Monday.
The prosecution also requested a list of the names disclosed by Mostafa Ahmed, who was arrested inside the Guidance Bureau for shooting at demonstrators.
It also requested the numberplates of the cars that transported the accused to and from the headquarters so as to identify them.
Families of the demonstrators accuse Badie and Shater of inciting the killings with the help of pro-Brotherhood armed elements.
An eyewitness told the prosecutors that she saw eight cars transporting the accused to and from the Guidance Bureau before the clashes took place, including four black SUVs.
Nine people were killed in the clashes, of whom eight were shot in the head and one in the chest.
Edited translation from Al-Masry Al-Youm