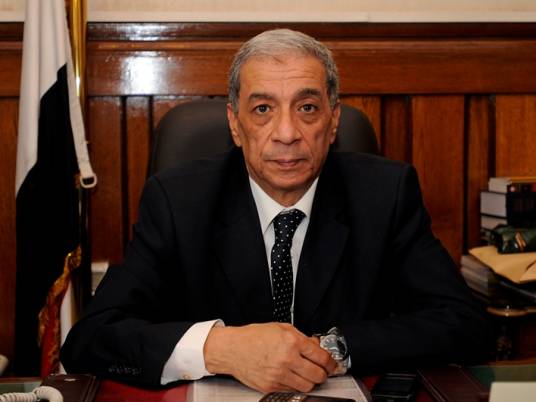 Egypt's Public Prosecution has defended measures taken against the Muslim Brotherhood in the wake of President Mohamed Morsy's overthrow on 3 July, claiming in a Monday statement procedures had been carried out in full accordance with the law.
Prosecutors claimed procedures against senior Brotherhood leaders were aimed at uncovering the truth and determining criminal responsibility.
So far Egypt's new prosecutor general, Hesham Barakat, has ordered summons for seven Muslim Brotherhood leaders to be questioned on charges of inciting violence and killing peaceful demonstrators relating to clashes at Nahda Square, the Muslim Brotherhood's Guidance Bureau in Moqattam and outside Republican Guard House.
Leaders summoned include Essam al-Erian, Safwat Hegazy, Abdel Moneim Abdel Maqsoud, Mohamed al-Beltagy, Essam Sultan, Assem Abdel Maged and Tarek al-Zomor.
Prosecutors have claimed summons followed new evidence and information implicating the Brotherhood's leadership.
The Public Prosecution had earlier ordered the detention of Brotherhood and Islamist leaders Mahdi Akef, Khairat al-Shater, Rashad Baioumy, Saad al-Katatny, Mohamed al-Omda, Helmy al-Gazzar and Hazem Salah Abu Ismail.
Prosecutors ordered Sunday the freezing of assets of key members of the Brotherhood leadership.
Hesham Barakat became Egypt's third prosecutor general since unrest began in January 2011, following the overthrow of former President Hosni Mubarak.