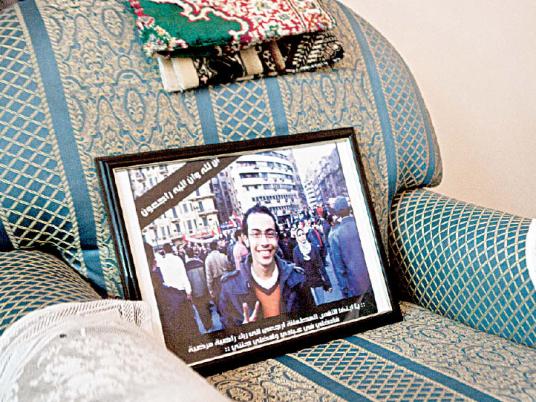 Egypt's top prosecutor received on Monday a request to reopen investigation into the death of political activist Mohamed al-Gendy who went missing on the second anniversary of the January 2011 uprising.
Prosecutor General Hisham Barakat announced in a
statement
last week the causes behind Gendy's death, over two years after the incident has taken place. According to the prosecution, Gendy died in a 'car accident'.
Gendy died during the tenure of ousted Islamist President Mohamed Morsi.
The activist's case was categorised as manslaughter at the hands of an unknown, mandating the police to find the killer, the prosecution said last week, shelving the case.
The deceased activist's mother filed the request to reopen investigation into her son's death, describing the decision to shelve the case "unlawful". She was accompanied by a group of political activists.
Gendy was arrested following protests commemorating the uprising's anniversary, in January, 2013. His friends said he was taken to a central security camp, where he was questioned and tortured, whereas the Interior Ministry said he was hit by a car on 28 January.
Barakat referred, in his statement regarding Gendy's death, to a forensic report issued by a committee of five, which stated in 2013 that the injuries Gendy sustained could not have been caused by torture.
The request filed on Monday nevertheless called on the prosecutor general to consider the results of another forensic report issued by a separate tripartite committee in 2013 regarding the cause of Gendy's death. The latter committee was formed in objection to the findings of the first committee; it concluded in its forensic report that Gendy died due to torture.