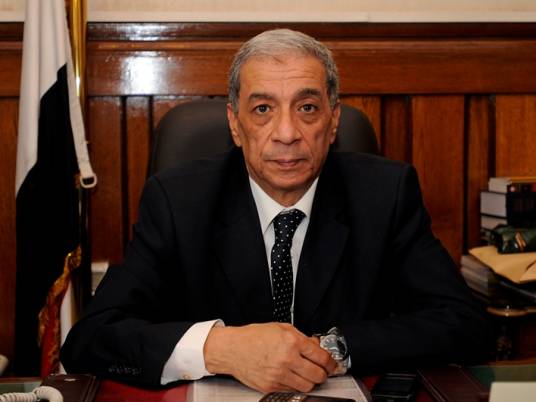 Prosecutor General Hisham Barakat has referred an employee in his office to investigators over suspicions of involvement in alleged spying.
The suspect may have installed cameras and listening devices in the office.
Security and judicial sources said the employee installed them inside the office of former Prosecutor General Talaat Abdallah, with a view to submitting recordings to foreign governments.
The sources, speaking on condition of anonymity, told Al-Masry Al-Youm that the suspect planted cameras and devices inside offices used by technical investigators – to discover information from interrogations, particularly relating to activists and media figures.
Barakat, according to sources, discovered the devices almost one month after his appointment. He delegated a technical committee to inspect them and transferred the employee from the technical office.
Meanwhile, Abdullah issued a statement on Tuesday denying news circulated in the so-called "pro-coup" media. He said he did not install devices.
The statement added that surveillance cameras placed inside the premises were done so according to security approval and procedure, reportedly as an attempt to protect Abdallah after a group of Ultras and April 6 Youth Movement activists attempted to break into the High Court building.
The former lead prosecutor denied cameras were used to spy on anyone.
They were visible to anyone who entered the building, he claimed.
Abdullah received death threats from unknown groups that opposed ousted President Mohamed Morsy, threatening him if he stayed in his post or ordered the arrest of opposition activists under Morsy, the statement said.
He also received written threats demanding his immediate resignation.
Edited translation from Al-Masry Al-Youm