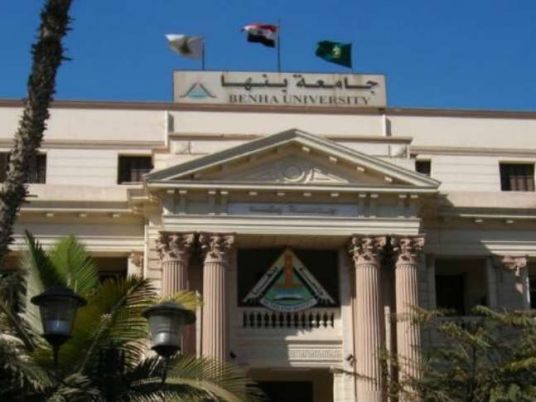 Banha prosecution in Egypt's Qalyubiya governorate ordered on Wednesday the release of the former dean of the Faculty of Applied Arts at Banha University with a bail of LE 5000 after facing charges of planning to kidnap the head of the university.
According to the state-run newspaper of Al-Ahram, voice records leaked and circulated inside Banha University showed that both the former director of the university's administrative security and the dean had agreed to kidnap the head of university after he sacked them from their positions over charges of financial and administrative corruption.
Both of them planned to kidnap the head of Banha University Sayed El Qadi and to strip him of his clothes, in addition to filming him naked to threaten and force him to forcibly sign documents to bring them back to work.
The leaked voice records pushed the head of the university to make a notification to the Public Prosecutor's office.
Recently many incidents that have taken place inside the same university have signalled a sign of remarkable administrative corruption. On January 31, seven people were killed after an elevator collapsed at Banha University Hospital.
The seven victims were all standing inside the elevator when it collapsed. The elevator had plummeted from the hospital's seventh floor and crashed on the ground floor, after the main operating wire for the elevator had been damaged, according to the latest investigations.
The prosecution office also released the director of the engineering department and the electrical engineer at the hospital on Monday, with a bail of LE20, 000 each. They face charges of gross negligence, after all of the elevators were found to be in violation of safety specifications.
The undersecretary of the Faculty of Medicine, Dr. Ibrahim Rajeh, who is in charge of the university hospital, submitted his resignation from all his positions at the university, namely the Undersecretary of the Faculty of Medicine, and Director of the University Hospital, as he was unable to continue in the bad conditions of the hospital.