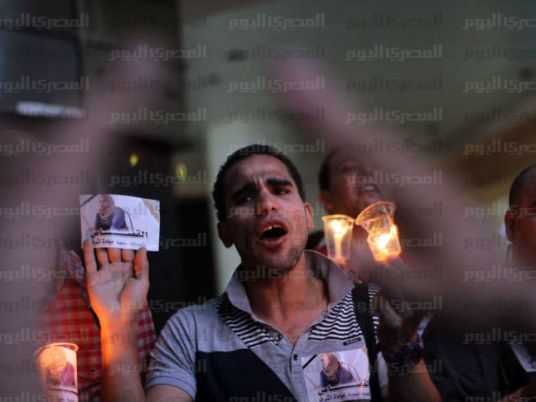 Egypt's top prosecutor referred on Saturday 48 suspects to the criminal court over the death of female journalist Mayada Ashraf over a year ago.
Prosecutor General Hisham Barakat accused the defendants of murdering Ashraf, who died in March 2014 while covering a protest for Muslim Brotherhood supporters. The 48 defendants are also accused of killing a child and a female Coptic citizen who died on the same day, Barakat added in a statement.
Thirty-five of the defendants are in custody, the prosecution said, adding it had issued arrest warrants for the remaining defendants.
The prosecutor general accused leaders of the banned Muslim Brotherhood of creating a "military wing", in coordination with the pro-Mohamed Mursi Anti-Coup Alliance, to "target media practitioners to prevent them from uncovering their [the Muslim Brotherhood's] crimes," as well as targeting Copts and state institutions.
They were charged with "leading and joining a terrorist group, providing it with material supplies and weapons, possession and manufacture of firearms and explosive devices, assembly, murder, attempted murder, and vandalising public property for a terrorist purpose," the statement read.
The prosecutor general said the 35 detained defendants admitted to the charge possessing firearms and firing at protesters, media practitioners and security forces.
The Interior Ministry had at the time blamed Brotherhood supporters for Ashraf's death. Security forces arrested 79 protesters that day, accusing them of possession of firearms.
Egypt listed the Brotherhood as a terrorist organisation in December 2013 and insists it is behind the stringent wave of militancy which has targeted security personnel since the ouster of former Islamist President Mohamed Mursi. The Brotherhood continuously denies the accusations.