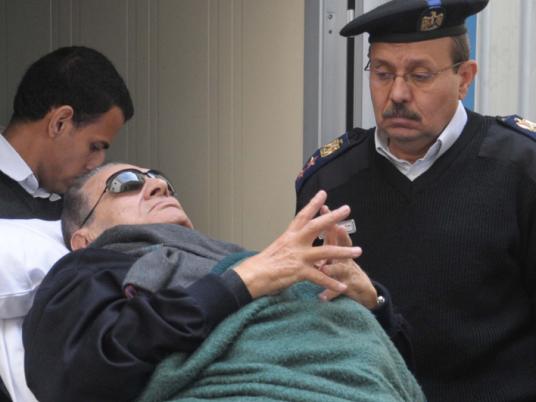 The Public Funds Prosecution has begun hearing testimony over accusations that former President Hosni Mubarak seized financial aid sent from some Gulf countries to Egypt following a devastating earthquake in 1992.
The prosecution had earlier ordered the formation of a committee of economics professors and experts from the Finance Ministry and the Central Auditing Agency (CAA) to estimate the amount of money deposited in the account allocated for disasters, ways of disbursing the money and authorities that could use it. The prosecution was trying to identify whether a crime had been committed, either of seizing the money or facilitating its seizure.
The prosecution heard the testimony of former CAA head Assem Abdel Moety, who filed a report in January accusing Mubarak of transferring funds from the disaster relief account into his personal account, and other witnesses, including the deputy governor of the Central Bank, the deputy finance minister and members of the Administrative Control Authority.
Investigations revealed that the account allocated for disasters was first opened in 1985 and that additional sums of money were credited following the 1992 quake. The total sum reached US$9.5 billion. Mubarak was the only one with right to pay into the account and withdraw from it.
The quake took place in October 1992. It claimed the lives of more than 300 victims and left thousands injured.
Edited translation from MENA