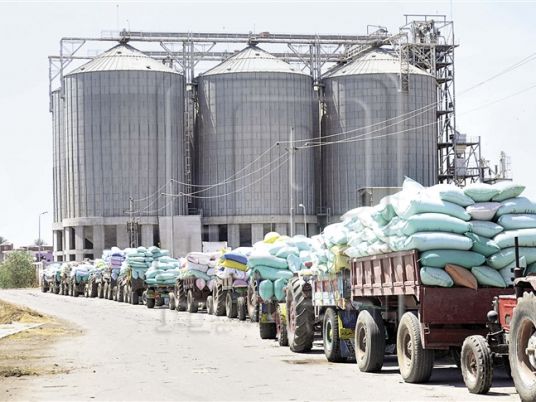 Public Prosecution and the Illicit Gains Authority (IGA) from the Justice Ministry received on Saturday a report from a fact-finding committee formed by parliament to investigate wheat corruption during this summer's harvest.
The parliamentary committee was appointed to investigate claims of embezzlement in the 2016 wheat collection, after an unusually high procurement figure prompted allegations of possible fraud from top industry officials, traders and members of parliament. Officials were suspected to have committed violations related to misrepresented wheat procurement figures.
The committee's 600-page report included documents found in state wheat silos, reports filed by control authorities and food supply investigation departments, and the committee's conclusion on the outcome of their investigations.
A judicial source said that the reports are being reviewed by the prosecution and the IGA to confirm the list of suspects. All defendants are due to be interrogated over the coming few days to establish the precise amount of illegal profit made by each individual.
The IGA, according to the source, requested reports on the financial disclosure of the suspects involved, adding that the amount of squandered money is estimated at LE560 million.
The former Supply Minister Khaled Hanafy was fiercely criticised in the months following the wheat corruption scandal, as the misrepresentation of wheat procurement figures led Hanafy to over-estimate the amount of wheat held in domestic stocks. He was been blamed by some for allegedly seeking to hide the scale of the problem.
Cabinet sources told Al-Masry Al-Youm that Hanafy submitted files and documents to defend himself against accusations of corruption linked to the supply of wheat, but nevertheless, the former minister handed in his resignation during a Cabinet meeting two weeks ago.
In related news, another judicial source has denied reports that former Supply Minister Khaled Hanafy and 37 other wheat importers and silo owners have been banned from travel and placed on government watchlists.
Edited translation from Al-Masry Al-Youm