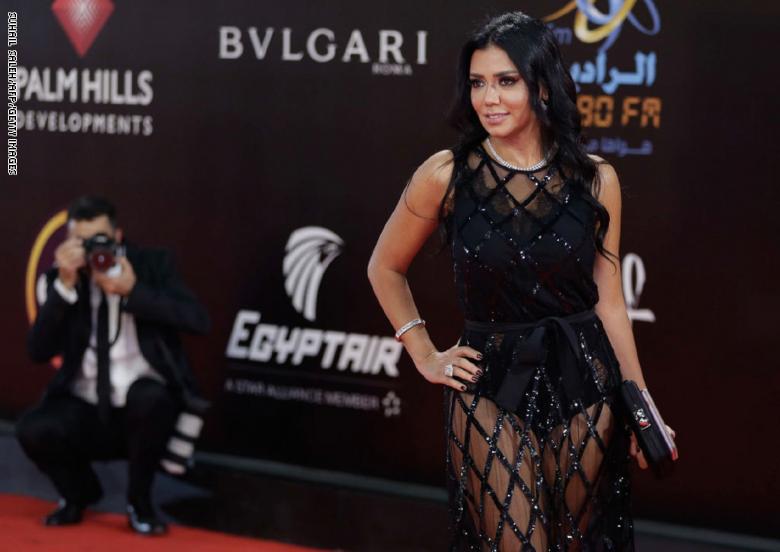 Sixth of October Prosecution in Giza decided on Thursday to close the investigation in the lawsuit known in media outlets as the "Rania Youssef dress case" because of the invalidity of the lawsuit's criminal proceedings.
Youssef wore a black see-through outfit that fully exposed her legs to the closing ceremony of the 2018 Cairo International Film Festival on November 29.
Cairo appeals prosecution ordered on December 6 the release of actress Rania Youssef on a personal guarantee following a four-hour interrogation session on charges of committing an obscene public act and inciting infidelity, immorality, and vice.
Actors Syndicate Legal Representative Shaaban Saeed and Board Member Ayman Azab attended the interrogation session with Youssef.
The actress told prosecutors that revealing the lower parts of her body was unintentional, as the lining of the dress went up without her noticing and none of her colleagues alerted her.
Lawyers Amr Abdel Salam, Hamido Gameel al-Prince, Wahid al-Kilany and Samir Sabry backtracked on claims they had filed against Youssef over the dress following Youssef's apology to all Egyptian families for the incident.
Youssef had been referred to a Cairo misdemeanor court regarding a claim filed by the lawyers for charges related to wearing the outfit. The lawyers claimed to the public prosecution after the ceremony that Youssef had committed "obscene public behavior" and "did not meet societal values" and therefore has undermined the reputation of the Egyptian people.