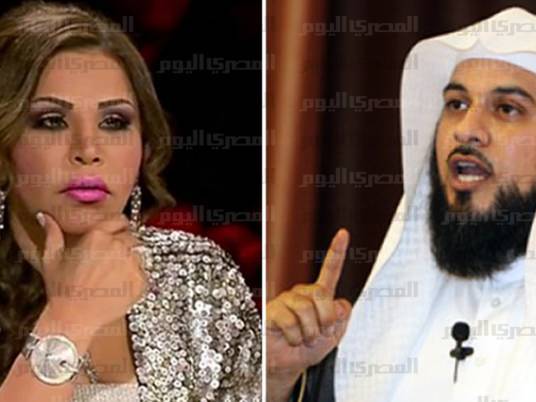 A prominent Saudi Muslim preacher has demanded Emirati star Ahlam, one of the Gulf's most popular singers, retire from singing to become a Muslim cleric ahead of Ramadan.
"Let Ramadan come to find Ahlam, the preacher, not the singer," Saudi preacher Mohamed al-Eraify posted on his personal Twitter account.
"You are a believer who loves God. I will pray for you," Eraify added.
Ahlam al-Shamsy is one of the Middle East's wealthiest entertainers according to Arabian Business magazine. The publication recently published a report claiming Shamsy is the highest-earning Arab singer in the region.
Saudi singer Mohamed Abdo dubbed Shamshy the Gulf's leading star, among the greats of Arab music.
Shamshy's fans have even nicknamed her "the queen."
Shamsy retweeted Eraify's call, commenting: "May God reward you with thousand bounties. Pray for me our sheikh Mohamed al-Eraify. May God accept my and your prayers."
Like many Salafi preachers, Eraify has very strict views on the performing arts, which they consider forbidden in Islam.
Last year, Eraify supported Lebanese artist Fadel Shaker, who announced his repentance and retired from his illustrious singing career.
Edited translation from Al-Masry Al-Youm