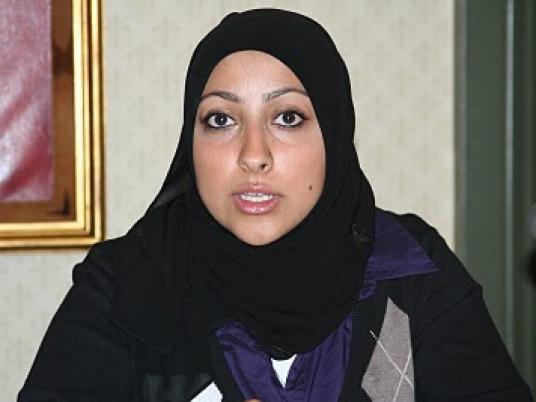 Security authorities at Cairo International Airport prevented Bahraini activist Maryam al-Khawaja, who holds Danish citizenship, from entering the country on Sunday.
Khawaja's passport was confiscated upon arrival from Beirut aboard an EgyptAir flight. Security sources at the airport told Al-Masry Al-Youm that Khawaja was denied entry upon the request of security authorities. She was held in the transit hall in preparation to be deported to Copenhagen.
Khawaja wrote on her Twitter account that she was told that she had been denied entry for a "top secret" reason.
Amr Imam, an Egyptian lawyer present with Khawaja at the airport, was told by authorities that if Khawaja refused to adhere to the orders, she could be deported to Bahrain. Khawaja is an activist for the Bahrain Center for Human Rights , a Bahrain-based NGO.
Sunday was not the first time Khawaja was denied entry to Egypt. She was almost prevented from entering the country last April, but after members of the April 6 Youth Movement demonstrated in front of Cairo airport, security authorities chose to allow her inside the country.
Maryam al-Khawaja is the daughter of Abdulhadi al-Khawaja, one of the founders of the Bahrain Center for Human Rights. He went on a hunger strike last March while detained by Bahraini authorities to call for his release and increase pressure on the Bahraini government.
Abdulhadi al-Khawaja was arrested in Bahrain last year on charges of undermining public security. He headed a movement led by the Shia majority, demanding democratic reforms that would reduce the authorities of the Sunni ruling family.