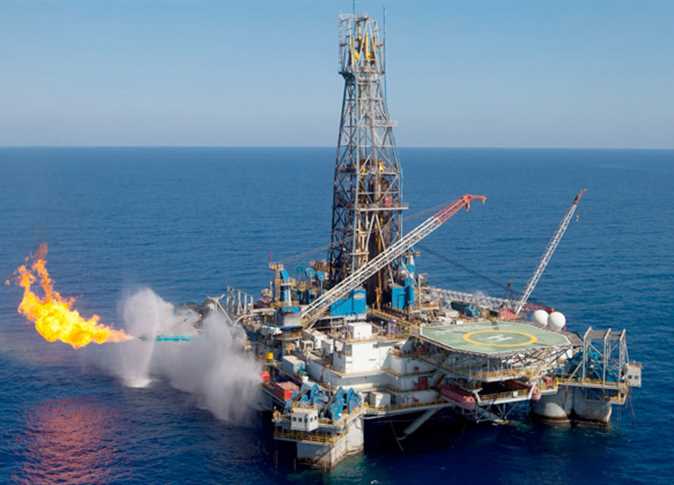 Under the headline Why One Giant Gas Field Is a Big Deal for Egypt, the US-based economic affairs magazine Bloomberg published a report on Wednesday in line with the start of production at the Egyptian gas field Zohr, as well as the assertion that power shortages will be a thing of the past for the North African nation.
In the report, Bloomberg outlined the advantages that Zohr gas field will bring to Egypt, noting that it is considered the biggest in the Mediterranean.
Bloomberg said that reserves of the Zohr gas field are estimated to be at nearly 30 trillion cubic feet, and that the reserves are equal to that of both Israel and Jordan. The report also added that production at Zohr gas field will be enough to cover Egypt's daily consumption of liquefied natural gas (LNG).
Bloomberg noted that the first batch produced by the Zohr gas filed would be equivalent to three batches that are currently being imported by Egypt from LNG on a monthly basis that is costing 60 million dollars.
On Saturday, Egypt officially began operations in the Zohr gas field.
According to Petroleum Minister Tarek al-Molla, the Zohr gas field already has the capacity to produce 350 million cubic feet of gas each day, with the capacity to continue expanding.
He added that the first phase of the project will be finalized in June 2018 when it is expected to produce over 1 billion cubic feet of gas each day, and 2.7 billion by the end of 2019.
The field is expected to have a major impact on the Egyptian economy, and bring the country towards its goal of energy self-sufficiency.
The Zohr gas field was discovered by Eni SpA in August 2015, using the Drillship Saipem 10000, which still operates in the area. Eni SpA was granted the development lease early in 2016.