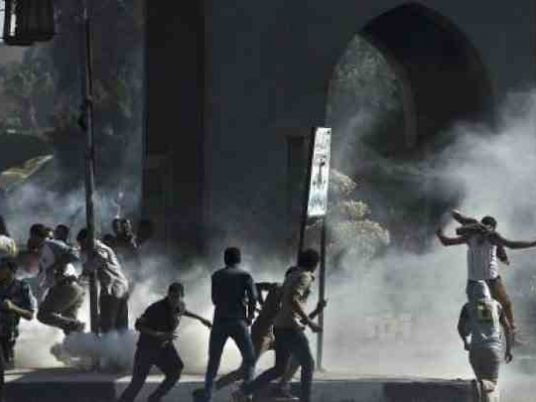 Students supporting ousted president Mohamed Morsy and the Muslim Brotherhood whipped up fresh protests on Tuesday at a number of universities, resuming a year-and-a-half-old wave of campus activism against the government that ousted the former leader.
At Al-Azhar University in Cairo, security entered the campus and managed to disperse protests by firework-wielding protesters shortly after, later combing the facility to prevent further demonstrations.
In Monufiya University, dozens of students protested the prosecution of their colleagues by military courts, chanting slogans against the university's board.
Demonstrators hoisted posters of students detained by authorities over charges of assaulting government facilities and rioting.
Egypt had enacted a law in October that allows the military to prosecute individuals for rioting and protest-related crimes against government facilities.
The Muslim Brotherhood's official Ikhwanonline website also reported protests by group backers in Alexandria University which demanded retribution for deaths among Morsy supporters over the past two years as well as the release of detainees.
Edited translation from Al-Masry Al-Youm