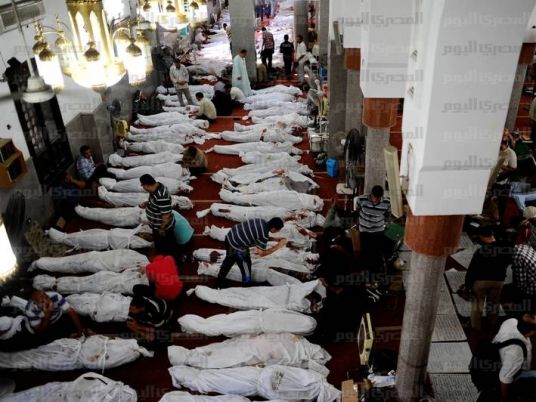 The National Alliance to Support Legitimacy (NASL), an alliance formed to support toppled President Mohamed Morsy in 2013, announced Saturday it had no links to armed groups that commit violence in the country.
The alliance stressed it deprecates any calls for staging armed protests or violence.
The NASL urged its supporters to continue the "revolutionary struggle to bring down the regime."
Clashes occurred between police and pro-Morsy protesters on Thursday and Friday, the first anniversary of Rabaa and al-Nahda squares sit-ins dispersal in Cairo and Giza where hundreds of pro-Morsy protesters were killed in 2013.
A video from a group which dubbed itself Helwan Battalions circulated on social networking sites where 12 masked armed men threatened to target police forces in south Cairo, hours after a policeman was killed in Helwan.