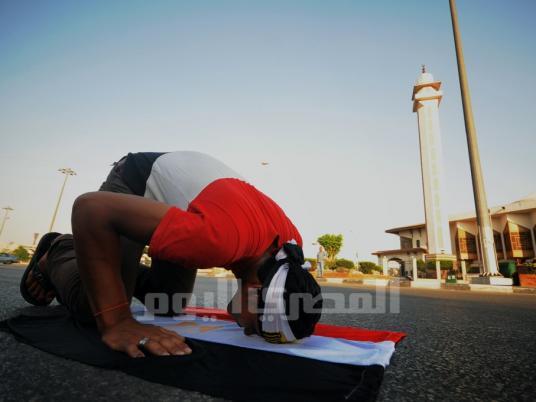 The Cairo prosecution office on Saturday ordered TV host Khairy Ramadan to be detained for 24 hours pending investigations by the National Security Agency over a case filed by the Interior Ministry accusing him of offending police officers during his pro-government show "Misr El-Naharda" (Egypt today).
During interrogations, Ramadan pleaded not guilty of the charges leveled against him, stressing that he always praises the efforts of the police and the Interior Ministry, their role in achieving social stability while also pointing out that he has been working for a long time and has not harmed any person or state institution.
The prosecutor's office summoned Ramadan for interrogation after he broadcast a message by a woman during one of his episodes saying she was "a wife of a police officer suffering from financial difficulties".
Ramadan spoke about her difficulty to live on her husband's low salary and her inability to pay for their children's school expenses.
The episode angered police officers and their families and made the Interior Ministry file the case which the prosecution is currently investigating.
Head of the Association of Wives of Police Officers Rasha Kamel said that Ramadan's statements is a "nonviolent war" against police officers and is destroying their and their families' spirits. Kamel said that police officers are one of the best categories of society.
Manal Sanaa, wife of a police officer, said the media host insulted the wives of police officers, adding that "all of the Interior Ministry is mad at him."
Edited translation from Al-Masry Al-Youm