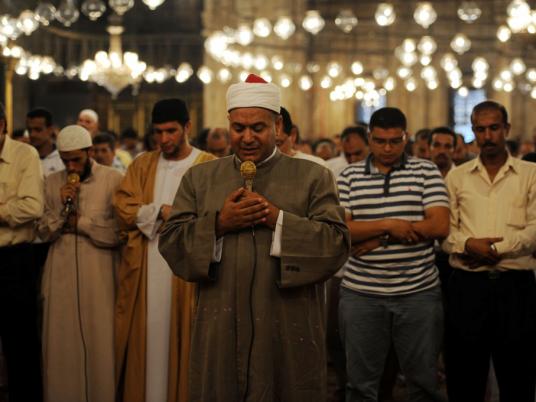 Clashes broke out between supporters of deposed President Mohamed Morsy and other citizens at al-Fath Mosque in Shubra, Cairo after a preacher voiced support for the Egyptian army during a Friday prayer sermon.
"If the army is brought down, Egypt will become just like Syria," Sheikh Khaled Salama said during the sermon. "Egyptians should stand by the army and protect its troops from terrorism practiced by [some] extremists."
Salama slammed recent attacks on churches, arguing that those behind these "terrorist attacks" are "vicious and must repent."
The sheikh claimed to have received threats because of his vocal support for the army, prompting some worshippers to protest outside the mosque, chanting slogans against the army. Others engaged in fistfights with protesters and moved them away from the mosque.
The last week in Egypt has seen hundreds killed amid clashes between supporters of the toppled president and security forces after the army broke up sit-ins demanding Morsy's reinstatement.
Edited translation from Al-Masry Al-Youm