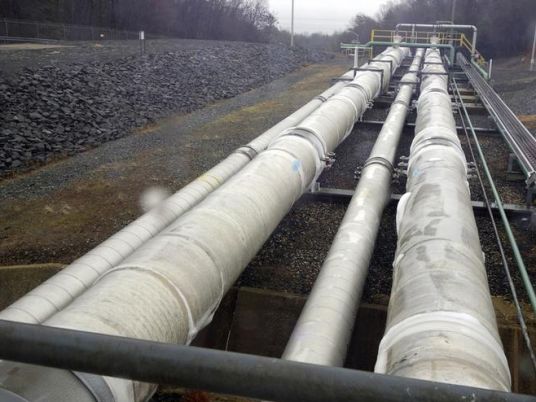 An Egyptian private energy firm is a waiting for permission from Egypt's national gas company to begin importing natural gas from Israel, Egypt's Petroleum and Mineral Resources Ministry has announced.
During a press conference in Sinai on Saturday, Minister Tareq el-Molla told Al-Masry Al-Youm that Dolphinus Holdings, among other applicants, is awaiting a response to its official request from the Egyptian Natural Gas Holding Company (EGAS) to start obtaining the supply from firms running Israel's gas fields.
Days earlier, the Petroleum Ministry said it had no objection to importing natural gas from Israel as long as the process ensures an added value for the local economy and respects national security considerations. Approval for the imports should also secure a resolution for international arbitration petitions filed against Egypt over the halt of its natural gas supplies to Israel due to bombings that have targeted its pipeline since 2011.
Dolphinus had recently signed an agreement with operators from Israeli Mediterranean natural gas field Leviathan. Based on the deal, the company will import natural gas from the Israeli field over a period of 10-15 years for US$10 billion.
Dolphinus had agreed in March to import natural gas from Tamar, another Israeli site, through Delek, an Israeli company.
Edited translation from Al-Masry Al-Youm