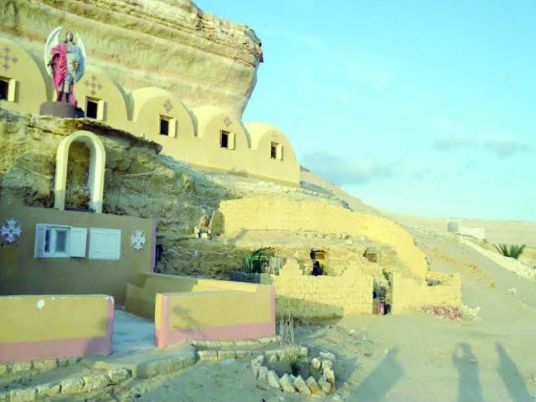 Two priests were wounded on Monday as they engaged in a fight with colleagues following arguments over whether to support or object to a road authorities plan to construct through a controversial wall extended from their monastery southwest of Cairo.
Fayoum security department was informed that two priests from Anba Macarius Monastery in the desert Wadi al-Rayyan region were hospitalized following a fight with colleagues in which they used bladed weapons.
Initial investigations revealed that the monks disagreed over the government's planned road and the Coptic Orthodox Church's recent position in which it disowned the monastery and sided with the government's plan, arguing that the wall erected by the monastery's priests was set up illegally.
The priests reportedly faced off with bulldozers heading to bring down a part of the controversial wall to pave the way for a new road late February.
Edited translation from Al-Masry Al-Youm