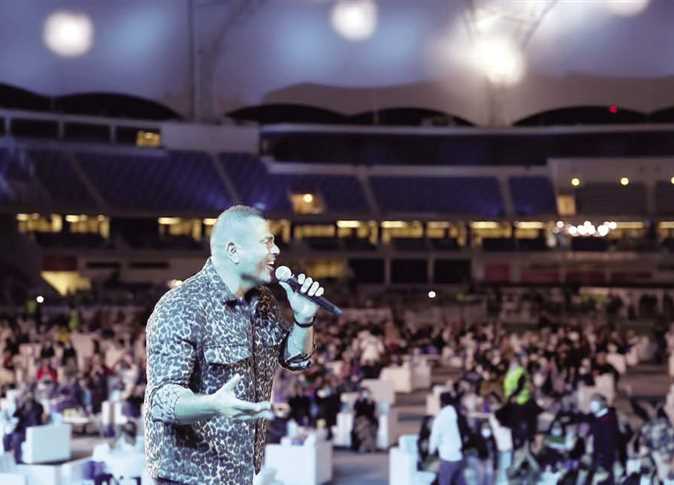 Amr Diab is preparing to perform a concert, on Friday, August 5, in the New al-Alamein City, as part of the 2022 summer season concerts.
The company organizing the concert set the prices for tickets, and they are divided into five categories.
The ticket price for the first category Regular came at LE 400, the second Fan Pit at LE 800, the third Lounge is going for L. E 50,000, the fourth VIP Bean Bags at LE 1,750, and the fifth High Table at LE 20,000.
Diab is scheduled to celebrate the release of his new album, which he recently released with his fans at the concert.
Diab's Mega Mix topped the list of the most listened to on the Anghami application in Egypt and the Arab world.
Diab's Mega Mix trio, consisting of the songs "Nass Helwa", "Bahebak" and "Wazir al-Saada", came in first place, while the song "Zaman al-Mogamala" ranked second on the list of the highest listened, while the song "el-look el-Geded" came in the fifth place.
Diab became the first Arab singer to cross the one billion streams on Anghami since its launch.
Diab is the first Arab singer to present his songs, which he produced, exclusively on the Anghami platform, through an agreement that the platform announced several months ago in a major celebration during which the Burj Khalifa in Dubai was decorated with the image of Diab.