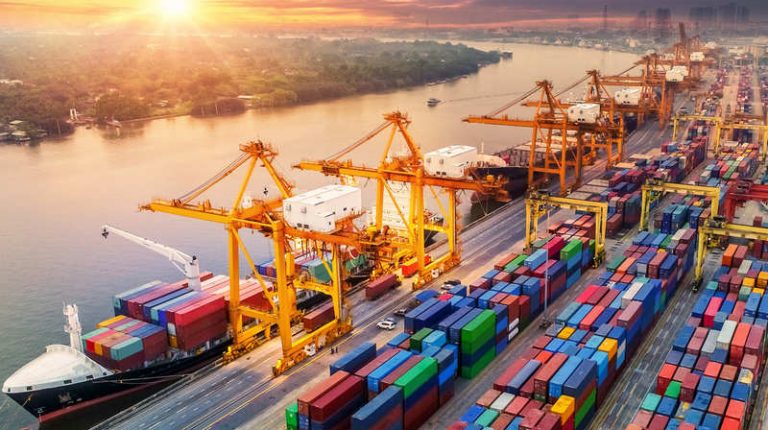 Egyptian Finance Minister Mohamed Maait announced Wednesday that there are presidential orders in place to speed up a modernized customs administration system project, with the ultimate aim of transforming Egypt into a developed global logistics area.
Maait explained that the project is based on the optimal use of modern technology to better utilize the nation's unique geographical location, and facilitate internal and external trade by relying on the unified electronic platform "Nafeza" (Window) to connects all ports electronically.
His statements came at a conference on the customs system for per-registration of shipments, the Advance Cargo Information (ACI), in the presence of economic and commercial attachés from various foreign embassies and representatives from the international chambers of commerce in Egypt.
The minister stressed the state's desire to create an environment conductive to stimulating investments by simplifying procedures to facilitate for the business community; and to open broad prospects to the local and foreign private sector in various sectors.
The private sector is the engine of economic development and of growth rich in job opportunities, he said, in a way that helps in optimally utilizing promising development opportunities offered by Egypt in its unprecedented giant national projects.
The minister noted that logistics centers have been established in Cairo, east and west Port Said, Port Tawfiq, Ain Sukhna, Damietta, Dekheila, and Alexandria – and thus the Nafeza platform covers 95 percent of Egypt's exports and imports.
Maait added that before the end of the year, the Nafeza platform will extend to all Egyptian ports in order to complete an integrated customs strategy system to simplify and digitize all procedures – thereby reducing the cost of the import and export process, and reducing the customs release time to less than a day.
Thus ports will become gates for transit and not storage places.
He explained that the ACI system for pre-registration of cargo shipments is part of the national project to develop the customs management system, which aims to expand the advance customs release of goods before they reach the ports and falls within an integrated system to develop Egypt's cross-border trade.
Edited translation from Al-Masry Al-Youm