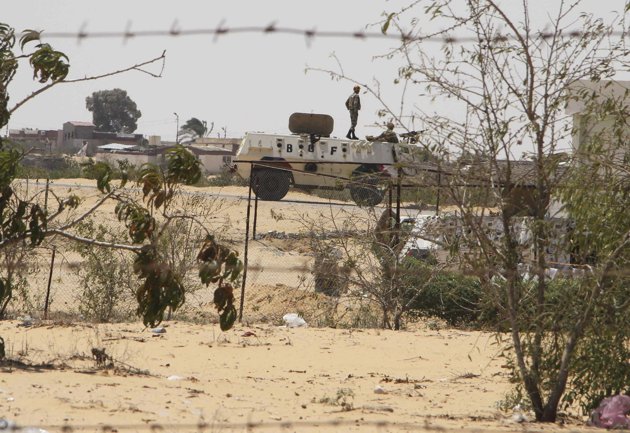 A presidential delegation met with a number of extremist Islamists on Saturday in the Sinai city of Sheikh Zuwayed, Egyptian security sources told the German news agency DPA Sunday.
Witnesses said the delegation included Salafi sheikhs from Cairo, who met with Salafi and other Islamist groups, as well as tribal elders of the region.
The security sources said the meeting aimed to convince the groups to cease violent activities in exchange for ending a crackdown launched by the Egyptian authorities in Sinai.
The Palestinian Maan News Agency had reported Sunday that the president's office had told security services in North Sinai that the presidential delegation would also inspect the Rafah crossing on the same day as the meeting. However, when three cars coming from Cairo arrived on the outskirts of the Sheikh Zuwayed, they suddenly drove into the city and left four hours later to return to Cairo.
The security sources told Maan they believe the president's office is striking a deal with jihadi groups in Sinai in light of threats of militant attacks in other Egyptian governorates.
Edited translation from Al-Masry Al-Youm