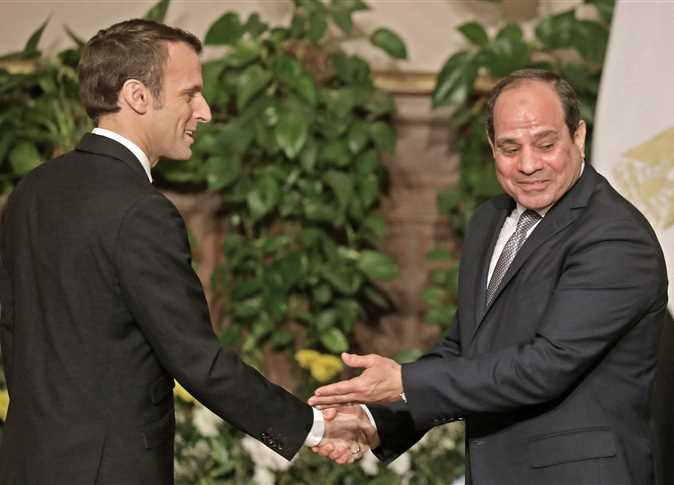 President Abdel Fattah al-Sisi said on Monday during a press conference in Cairo with French president Emmanuel Macron that he became president through the will of the Egyptian people, asserting that the Egyptian government was keen on freedom of demonstration and expression of opinion.
Sisi said that "We lead our country with honor and pride to establish a society suitable for Egyptians," stressing that he aimed to move Egyptian society forward.
"I stand here by the Egyptian will," Sisi said, adding that he would leave power the moment the Egyptian people decided so.
Sisi denied that the Egyptian police have used arms or force to disperse demonstrations.
He also said the world must comprehensively deal with issues of human rights, and clarified that police use may arms against extremist and terrorists.
Sisi added that he discussed several regional issues with Macron, including the Syrian and Libyan files.
The two presidents signed several agreements and joint contracts in fields of transportation, education and economy.
They also agreed to increase the volume of commercial exchange between the two countries.
Macron and his wife, Brigitte Macron began their three-day visit to Egypt on Sunday at the tourist city of Abu Simbel in Aswan.
Edited translation from Al-Masry Al-Youm