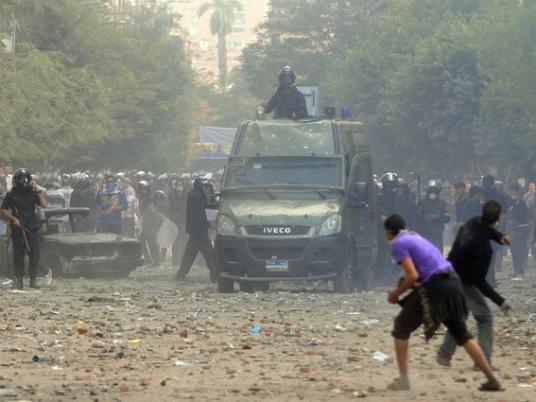 President Abdel Fattah al-Sisi on Wednesday opened the 7th International Conference on Information Technology Convergence and Services for People with Disabilities, under motto  "merge, empower, share" in the Manara Center for International Conferences in Cairo.
Sisi honored six role models of disabled people, following a conversation on living with disability.
The president announced the establishment of the Technical and Service Center for People with Disabilities, aiming to communication services for people with hearing disabilities in Africa. He also established the National Academy for People with Disabilities, to rehabilitate disabled people in Arab and African countries.
Sisi then launched the "Initiative of technological availability of the governmental institutions online gates" which would enable disabled people to easily access information and obtain services from the government's websites.
"Our meeting today is the state's confirmation and commitment to utilize all of our human potential and empower the Egyptian community, giving it the opportunity to effectively participate at the comprehensive development via the latest global technologies," Sisi clarified.
Sisi noted that Constitution 2014 enabled people with disabilities to have seats in House of Representatives, and the state launched the "Year of Disabled People" in 2018 to merge them into the development strategy.
Edited translation from Al-Masry Al-Youm