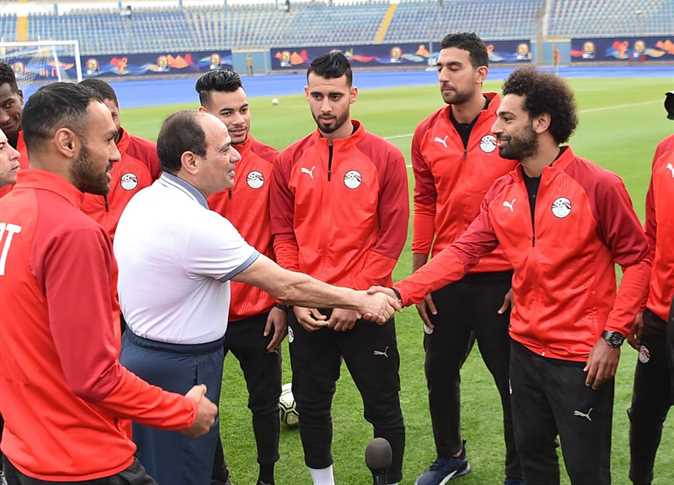 Egyptian President Abdel Fattah al-Sisi on Saturday met with members of the national football national team participating in the upcoming African Cup of Nations, which Egypt will host from June 21 to July 19.
During the meeting, Sisi expressed sincere wishes for the team's success and his full confidence of the national team's awareness of the responsibility placed on them.
Sisi called on all members of the team to exert their utmost efforts to please the Egyptian people.
The President urged the team members to be disciplined and behave well to positively reflect on Egypt's civilization and culture and represent the value of Egypt and its people.
During their meeting, the players thanked the president for visit just before the African Cup of Nations, and pledged to make every effort to bring happiness to the hearts of millions of Egyptians.
The President also inspected the facilities and equipment at The 30 June Stadium to check on the final arrangements for the upgrading work carried out at the stadium hosting the African Cup of Nations.
Sisi expressed hope that the tournament would positively boost Egyptian sport as a whole, football in particular, thanks to the development at highest level of the sports infrastructure.
Edited translation from Al-Masry Al-Youm