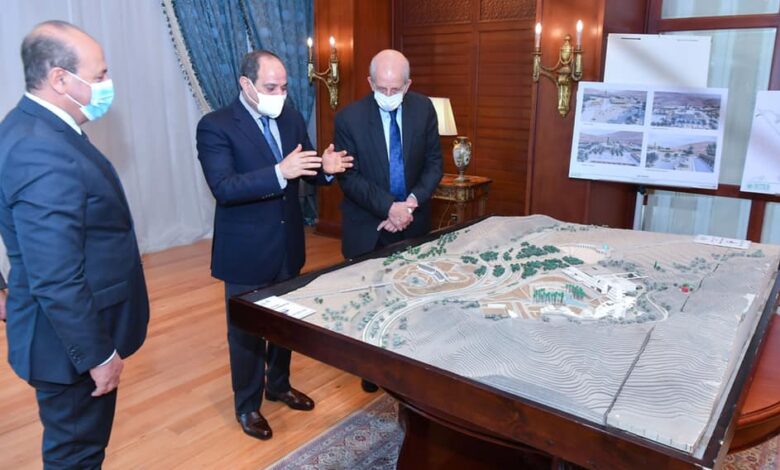 Egyptian President Abdel Fattah al-Sisi held a meeting, on Saturday, to follow up the executive situation of the "The Great Transfiguration Project" in Sinai to develop Jabal Mousa and Saint Catherine's Monastery.
The meeting was attended by Head of the Central Agency for Reconstruction Mahmoud Nassar, Assistant Minister of Housing Mostafa Mounir, and project consultant Maher Esteno.
Sisi ordered that the project be integrated with other efforts to develop the city of Saint Catherine and put it in the appropriate position it deserves, as well as to maximize the use of its tourism, archaeological, environmental, religious and medical potentials, in addition to upgrading all buildings and facilities in it.
He also directed to provide all services to visitors of this unique place as well as taking into account the considerations of sustainable development through the study of reliance on clean and renewable energy, in addition to paying attention to agriculture, green spaces and urban coordination.
The spokesperson for the Egyptian Presidency Bassam Rady explained that the meeting witnessed a review of all the components planned to be developed under the project.
These elements included the establishment of a new visitor center, an eco-lodge, an integrated mountain hotel, and a new administrative complex, as well as the development of the Bedouin area, housing units, and pedestrian routes.
As well as raising the efficiency of infrastructure, facilities, works to prevent floods, and establishing a Peace Square to hold various celebrations, activities and performances.