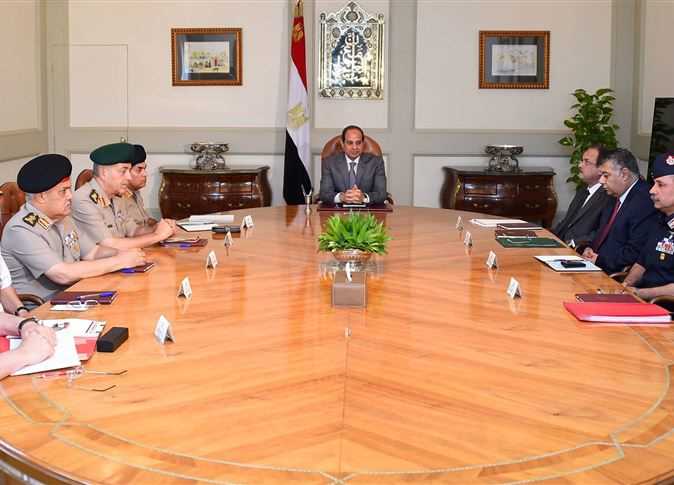 President Abd el-Fattah el-Sisi appointed new chief-of-staff, Major General Mohammed Farid Hegazy, on Saturday, replacing former chief-of-staff, Lieutenant General Mahmoud Hegazy.
According to the presidential decree, Mahmoud Hegazy was promoted to the president's advisor for strategic planning and crisis management while Farid Hegazy was promoted to Lieutenant General.
Farid Hegazy met with President Sisi, Minister of Defense, General Sedki Sobhi, Minister of Interior, and General Magdy Abd el-Ghaffar, Chief of General Intelligence Service (GIS), on Saturday, to discuss the security status of the country and pursuit of terrorist groups.
The president, with his new appointee, now has three advisors, former minister of interior, Ahmed Gamal el-Din, the president's advisor of security affairs and former minister of international cooperation and Ambassador Fayza Abu el-Naga, the president's advisor of national security.
Lieutenant General Farid Hegazi, 63, graduated from the armed forces in 1977. He was a commander-in chief of the second field army in 2010 and the Supreme Council of the Armed Forces' secretary in 2012.
 Edited Translation from al-Masry al-Youm