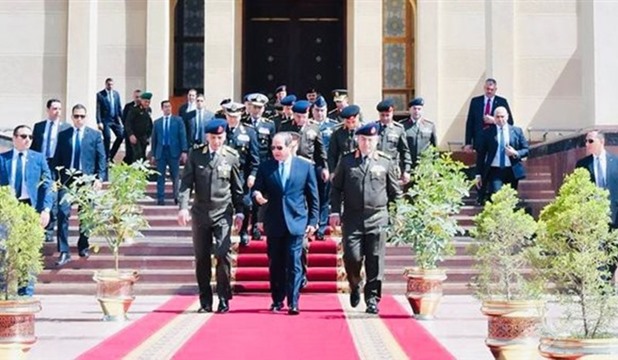 President Abdel Fattah al-Sisi met on Friday with commanders of Armed Forces to discuss a number of local, regional and international issues, Presidential Spokesman Ahmed Fahmy said.
The meeting also reviewed the Armed Forces' mission at all strategic levels.
Sisi asserted that the Egyptian people have full confidence in the armed and police forces in shoring up the pillars of stability and development nationwide.
The president paid tribute to the martyrs, expressing his deep appreciation of their sacrifices and pledging to continue to preserve the country's glory and dignity.